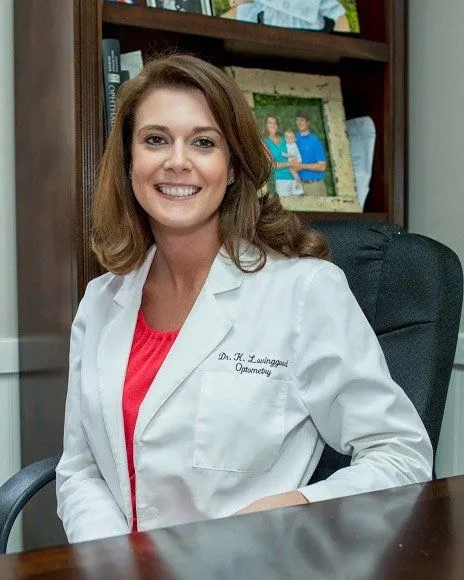 Dr. Kristina Lovinggood, Optometrist
Dr. Kristina Lovinggood was born and raised in Selma, AL. She graduated from UAB School of Optometry in 2010, and eagerly returned to her hometown to start her own practice at Primary Eyecare Center. For the past 11 years she has provided comprehensive eye health care for the people of Selma & many surrounding counties.
Dr. Lovinggood is passionate about improving patient's lives with the gift of sight. She is grateful God called her to a profession that has also become a mission field, as both her faith and practice have grown in the past 11 years. It is her heart's desire to share Jesus Christ with the community along with providing state of the art medical eye care to her patients.
She has been married to Irvin Lovinggood for 12 years and together they have two children, Pratt (10) and Summerlin (6).
When Dr. Lovinggood is not at her office seeing patients, she most enjoys spending time with her family. She is honored to care for and serve the community of Selma that she has known and loved all her life.
"Everyone kind of works together to make Selma the community that it is," she said. "I feel proud to be from Selma, and I love that my practice is here."
Article taken from The Selma Times‑Journal - http://www.selmatimesjournal.com
URL to article: http://www.selmatimesjournal.com/2013/07/29/20-under-40-feature-dr-kristina-lovingood/